ESB Wind Farm Community Benefit Funds website
The Wind Farm Community Funds website is operated by SECAD who requested that we do something to liven up the website and make it easier to follow. Initially we updated the layouts of the site to ensure that they were mobile responsive, however the client came back and requested more colour, an animated logo, and better back end functionality including the ability to override when each wind farm is active or not.
To this end, we created a simple workflow form that allows the client to publish new content easily, and update all of the various wind farms.
Jamie Sheehan Web Design helped to strike that balance perfectly through reorganising the site to include a dedicated apply section for applicants with loads of useful information about how the funding application works.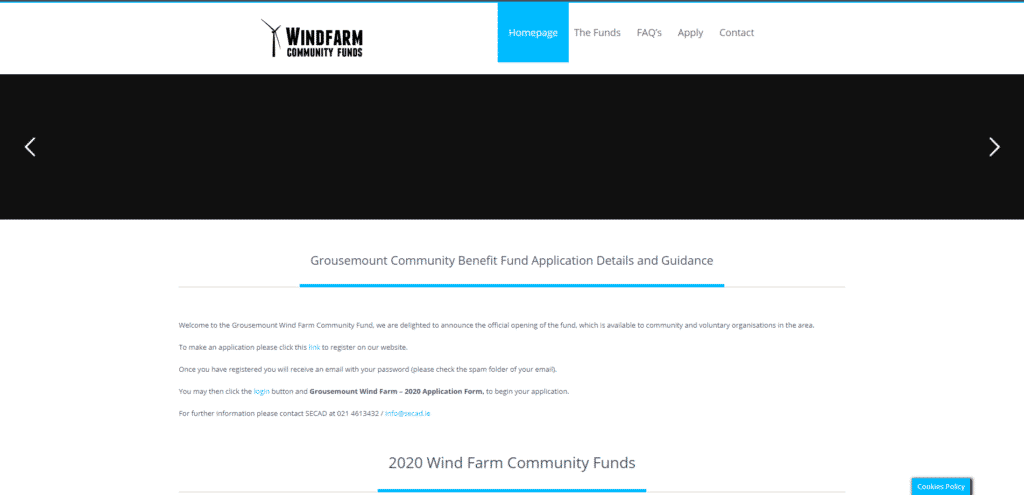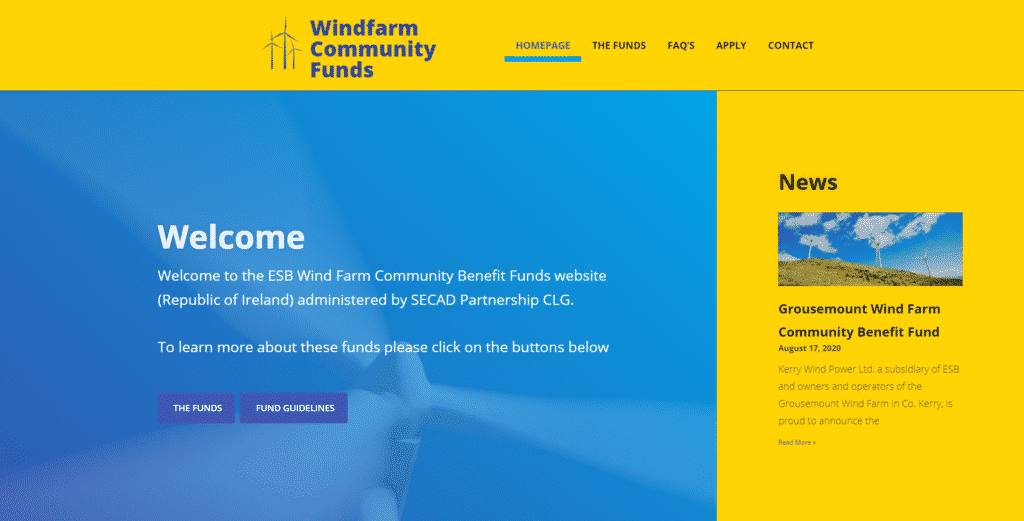 Since 2016, the Jamie Sheehan Web Design and Development team has been creating custom sites and managing tricky integrations. We're content management experts and work closely with web strategists and project managers to create your perfect site.